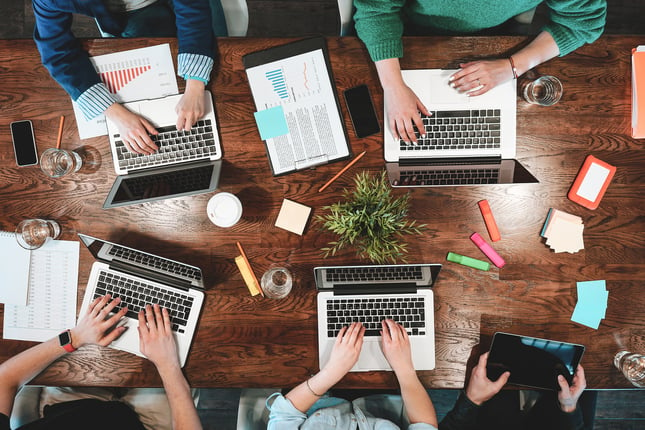 NewGround's team follows a focused and deliberate methodology to firmly establish the strategic intent of our clients. We create environments that align an organization's Brand, Place, and Culture to unlock its potential. Our approach revolutionizes the experience for both your consumers and your employees. However, to get there, we need to understand your strategic plan through an evaluation of your current needs and growth potential.
Our strategic approach puts you at the center-leveraging your invaluable perspective and our 100+ years of experience. We take clearly defined steps to reveal challenges and opportunities, and we involve you and your team along the way.
At NewGround, we use modern research techniques as well as on-the-ground interpretation to confirm published research.
Service Offerings Include:
Change Management
Ideation
Culture Transformation

WayPoint
Personae Engineering

Branch Transformation
Growth Strategy
Market Research and Reporting

Demographic Research
Trends and Account Targets
Segmentation

Location and Network Strategy
Optimization
Workplace Strategy
Programming and Space

Staffing and Space Forecasts
Projections of Business
Adjacency
Department Framing

Projects of Business

Growth Modeling
Multiple Scenario Development

Discovery

Strategic Vision
Journey Mapping
Visual Translation
Business Analytics
Project Feasibility

Financial Modeling
Return on Investment
Pro-Forma and Economic Impact

Peer Analysis
Industry Immersion
Every day, we're working on new ways to maximize the power of space-and we can do it for you!